Hi, Welcome to Havah House Co.
GLOBAL DIVERSITY FAMILY ENTERTAINMENT
Our mission is to enrich your life and entertain you. Think globally, act locally. Havah House Co. is contributing to the construction of a less ethnocentric world and a more cultural relativist art/media (e.g. including "art" made by robots — bots can help create a more inclusive future).
Meet Havah
"I'm an entrepreneur and mixed-media artisan who has been curating multicultural art and performative productions since 2017. My educational background is journalism, biological anthropology/forensics, and prehistoric and evolutionary archaeology. I went to France to study Ice Age Cave Art (Ancient Rock Art) and the (purportedly) lithic assemblages of Neanderthals and early humans (University of Cambridge, U.K., Musée National De Préhistoire, Les Eyzies). My work tells the story of humanity's evolutionary behaviors, e.g. prehistoric and modern humans. I earned 2BAs, 2 MAs, Ph.D. dropout. Proud to be a naturalized U.S. citizen. South American by birth, North American by choice."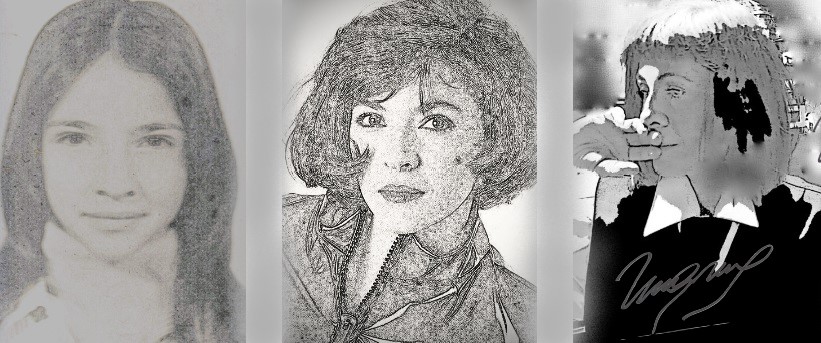 10s. Born in Brasil–"Quem te conhece não esquece, meu Brasil é com S." Birth language: Portuguese. 20s. Immigrated to the U.S.; learned English early twenties. 30s & 40s. Became a U.S. naturalized citizen and worked as a researcher (University of Cambridge UK) and Anthropology Professor (Napa Valley College), while pursuing academic studies and archaeological fieldwork in California, Vallée Vézère/France, and Olduvai Gorge, Tanzania. 50s. Multicultural, Multilingual.
Havah is a member of a number of organizations which have close association with her professional/personal interests.
https://archeologie.culture.gouv.fr/lascaux/en
---
Studied Ice Age rock art and the lithic assemblages (stone tools and the byproducts of how they were made) of Neanderthals and prehistoric humans (PhD Research).
Worked as an Anthropology Professor at Napa Valley College, Napa, California. Courses taught at Napa College: Intro. Biological Anthropology & Laboratory, Intro. Cultural Anthropology, Anthropology of Childhood, Anthropology of Religion, Linguistic Anthropology. 
In Cambridge (Peterhouse, U.K.), Havah lived in a building/apartment (basement flat) contiguous to the flat Charles Darwin once lived, back in the 1820s.
---
RESEARCH
---
Ph.D. Research Prehistory and Archaeology (University of Cambridge, Peterhouse, U.K. Ph.D. dropout in Prehistory and Archaeology) M.Phil. Biological Anthropology / Human Evolution (University of Cambridge, Peterhouse, U.K.) M.A. Anthropology, CSU Fullerton (Los Angeles, U.S.) B.A. Anthropology, CSU Fresno (U.S.) B.A. Journalism, (PUCRS/Brazil)
---
ACADEMIC THESES
Ph.D. Research Article & Abstract: "Middle Paleolithic Pigment Use: Results of the Use-Wear Analysis of Pech de l'aze Pigment Lumps and its Implications for the Modern Behavior of Neanderthals and Early Modern Humans." — Ph.D. Poster Presentation: "Did Neanderthals Use Mineral Pigments to Modify the Body Symbolically?" — M.Phil. Thesis: "The Emergence of Symbolic Behavior Among Neanderthals." — M.A. Thesis: "The Feeding Behavior of the Paranthropines Based on Paleontological Evidence and Comparative Morphology." — B.A. Thesis: (Journalism–film emphasis) "Georges Melies: The Magician Filmmaker." Thesis Advisor: Anibal Damasceno Ferreira, Journalist, Professor, Filmmaker, Actor.
---
ACADEMIC CONFERENCE
Society for American Archaeology, 77th Annual Meeting, Memphis, Tennessee.
---
ARCHAEOLOGICAL FIELDWORK
1. 75 myo Site: Olduvai Gorge, Tanzania, Africa.  The excavation goal was to savage a representative sample of the threatened fossils and artifacts from sediments below Tuff IB at FLK Site. 5 k yo Site: Native American Grinding Rock, California, U.S.  Excavation, screening, and use wear analysis of Native American Lithic and Faunal Remains. — French Museum of Prehistory, Les Eyzies de Tayac, Dordogne, France. Use-wear analysis of Late/Middle Upper Paleolithic Mineral Pigments & Neanderthal Lithic Assemblages (Levallois & Mousterian Techniques). —The Fitzwilliam Museum & The Hamilton Kerr Institute. Visual examination and microscopy of mineral pigments. Introduction to restoration and conservation of paintings. Mineralogical Analysis, Microprobe Laboratory, University of Cambridge.
---
Ph.D. RESEARCH ADVISORS
Sir PAUL MELLARS, Neanderthal Researcher/Archaeologist and Prehistorian and COLIN RENFREW/Lord Renfrew of Kaimsthorn, PREHISTORY & ARCHAEOLOGY, Department of Archaeology, McDonald Institute, University of Cambridge, U.K. —SIMON REDFERN, Geology and Mineral Physics, Department of Earth Sciences, Emeritus Professor, University of Cambridge, U.K.
---
Copyright 2023© Havah House Co. All Rights Reserved. Policy Terms: the content of this website is a work of authorship and an intellectual property of Havah House Co. No portion of its content may be performed, reproduced, or used by any means, or disclosed to, quoted, or published in any medium without the consent of the owner.